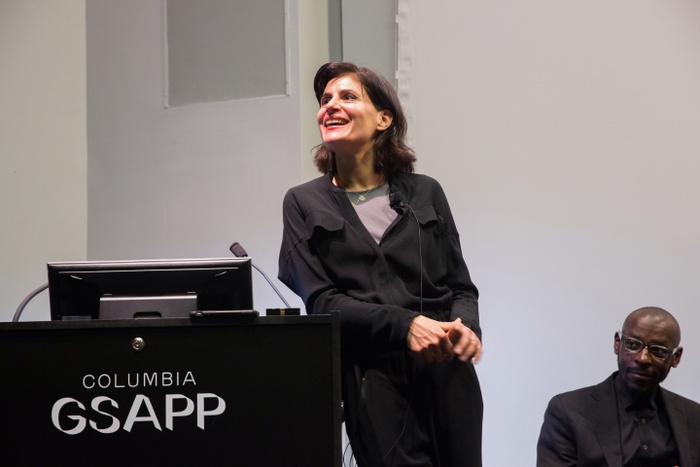 We live in a time of uncertainty and change. Meeting its unprecedented challenges will be a urgent imperative for architecture in the coming years—but this moment might also inspire us to recognize and fulfill new potentials for a more equitable, sustainable, and creative world.
As global urbanization invites us to think relationally across cultures and contexts, climate change urges us to reimagine how we live, move, and share. New types of housing, new forms of infrastructure, new possibilities for urban ecology, and new preservation technologies can all converge to foster more just societies. Cultivating an awareness of architecture's relationship to the world means moving freely between the virtual and the physical. Visualizing data is fundamental to re-presenting what we know—and how we know it—while rendering the future more tangible and participatory. A culture of making, meanwhile, enables new forms of collectivity and collaboration, new experiences and material realities.
At the heart of many of today's challenges and opportunities are the disciplines and practices of the built environment—all of which are represented at Columbia GSAPP, and which are inspiring new directions for their own disciplines and for the field as a whole. Fueled by the density and diversity of encounters and perspectives that can be found at the school, and combining a culture of creative experimentation and unbridled imagination with a commitment to incisive critical thinking and the rigorous study of architectural knowledge, GSAPP has built its long legacy of excellence as an urban condenser of ideas.
This moment demands new concepts around which to assemble and empower the next generation of architects, planners, urban designers, and real estate developers, and Columbia GSAPP represents a unique environment that fosters this kind of engagement with the urgent issues of our time and our world.
In partnership with the University, our school is embarking on the most ambitious campaign in its history, marshalling all of its resources to nurture the bold thinkers, original designers, and engaged idea-makers of the next generation. Join us as we commit to design, create, engage, and build on our capacities for the future.
Sincerely,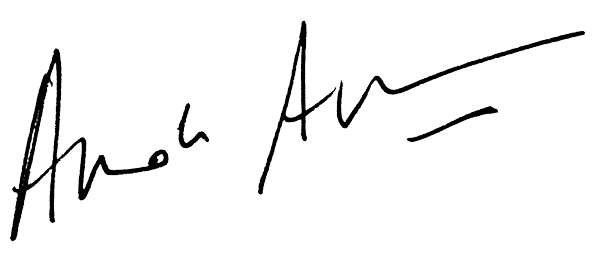 Amale Andraos
Dean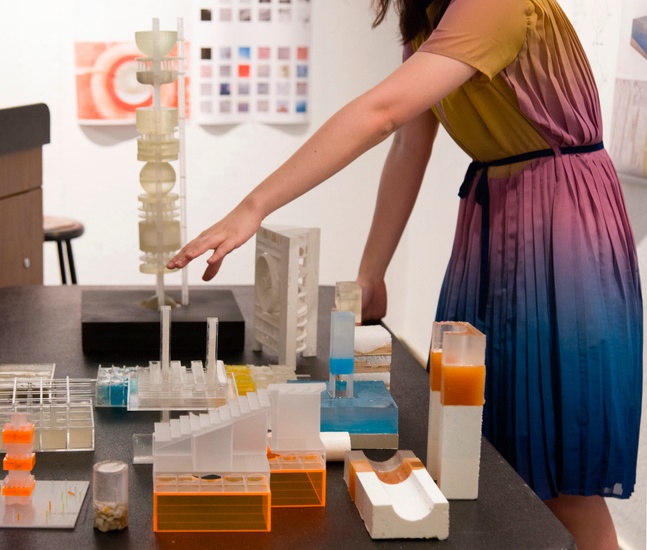 Student Aid: A Commitment to Expanding Opportunity
GSAPP attracts some of the most talented, diverse, and intelligent students from around the world who bring fresh energy to the pursuit of unexpected ideas and inventive design approaches for the future of architecture, cities, and the built environment. Anchored by its position in New York City, GSAPP is committed to furthering diversity as well as accessibility, both within its walls as well out into the world.
Admission to GSAPP is need-blind, and financial aid is primarily need-blind. In recent years, strategic enhancements have been made to the School's financial aid policies, with significant increases for merit-based awards. GSAPP's endowed funds for financial aid are limited, however, providing less than $1 million annually. With this Campaign, GSAPP intends to double the endowment funds available for financial aid, an investment that will increase accessibility and diversity as well as allow us to recruit the best students from around the world—and empower them to change that world when they graduate.


Since 2014, Teaching Assistantships have represented an increasingly important percentage of the total financial aid disbursed to students every year. We believe that learning through teaching and research assistance is an invaluable part of our students' education—building confidence, expanding critical and communication skills, and encouraging engagement with work being done beyond the bounds of Avery Hall.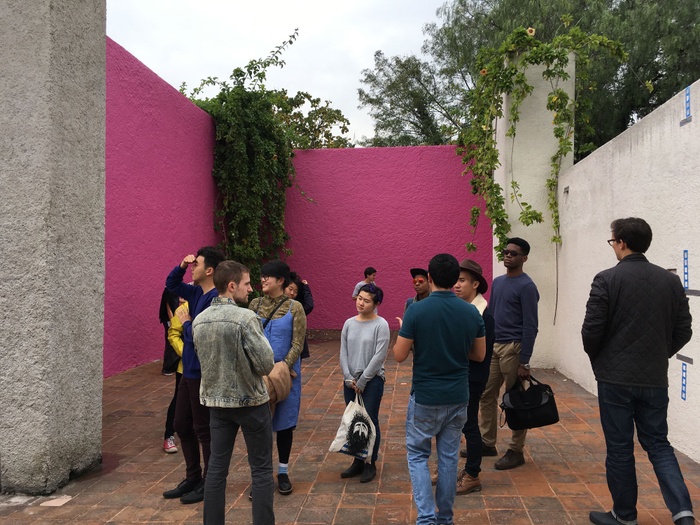 In 1952, the William Kinne Endowment Fellowship for travel was established. One of the first of its kind, this endowment cemented GSAPP's leadership in fostering life-long curiosity, intellectual generosity, openness to diverse ideas, and worldly experience. Today, global travel has become fundamental to GSAPP's curricula and is inextricable from its students' formation, with students across all of its programs traveling once a year on average.
GSAPP is committed to increasing its student travel endowment in support of the Kinne Fellowship's mission—and in support of our students' continued leadership in the field. A globally-minded education is one of the most remarkable facets of GSAPP and Columbia University at large. Expanding our students' knowledge of the world enables them to engage with varied cultures, work across complex contexts, and contribute to advancing the fields of the built environment as citizens of the world.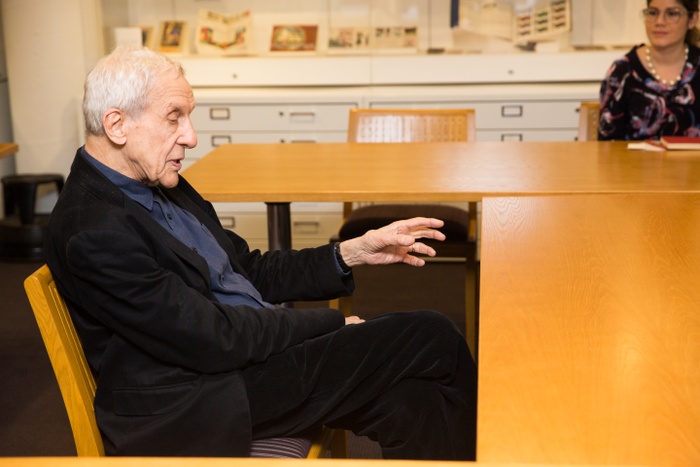 GSAPP brings together some of the world's greatest thinkers, practitioners, and scholars leading the fields of architecture, urban design and planning, historic preservation, and real estate development. Increasing the number of endowed faculty positions over the course of the campaign is essential to recruiting and retaining the most dedicated and accomplished faculty.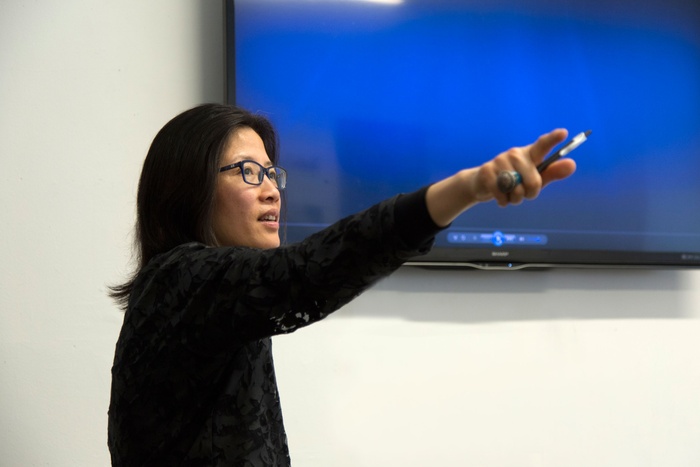 Establishing the first endowed professorship in architecture, largely considered the highest academic honor, would be a transformational opportunity for the school. Endowed positions for both full time and visiting professorships in support of a global and environmental focus would offer a unique opportunity to create permanent bridges across all of the school's programs. Enhancing the Real Estate Development program with a dedicated faculty member specializing in finance would cement the leadership of the MsRED program among its peers.
Avery Hall: An Urban Condenser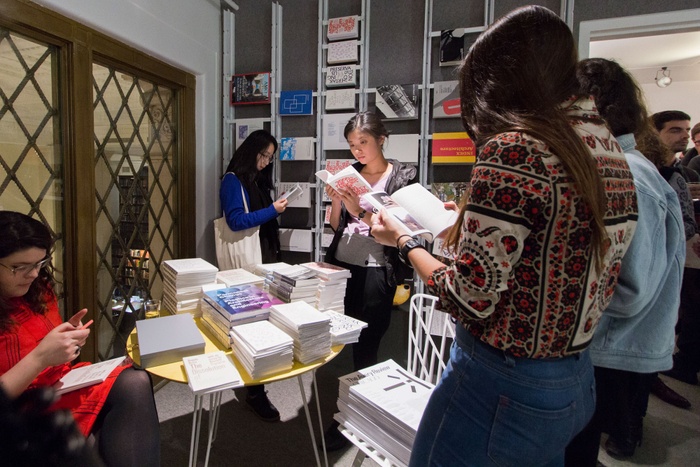 To maintain GSAPP's reputation as one of the most vital and prestigious hubs shaping the future of architectural thought alongside the practices of the built environment, the school must enhance its current facilities to create more sustainable, technologically advanced, and collaborative learning environments. Inspiring social spaces that are inviting to the university, the community, and the city are central to the school's ambition to connect ideas and publics.
Future plans for improvement and naming opportunities stretch across GSAPP and include the lower level of Avery Hall with the school's two main auditoria and café, the real estate, urban planning, and preservation studios in Fayerweather Hall, as well as  the conservation lab and maker space in Schermerhorn Hall.




Over the past three years, GSAPP's architecture studios have been transformed to become more open, collaborative, flexible, and technologically equipped. The campaign will enable continued support for GSAPP's exceptional "culture of congestion"—to use the phrase Rem Koolhaas coined for the singular richness of New York City many years ago—turning the density of its spaces and diversity of its faculty and students into an enriching, exciting, and creative learning environment.


Formative experiences and life-long relationships are built within the walls of Avery, Fayerweather, and Schermerhorn Halls. Social gatherings are frequent and invaluable, from lectures to lunches (and of course the weekly "6 on 6"). Ever resourceful, our students make their own social spaces out of our classrooms, stairs, hallways, and entrance lobby, among others, and improvements to these sites of discussion, collaboration, and community are critical to their experience.


GSAPP's events series is one of its most unique features, with lasting influence. The school hosts more than 50 public lectures, conversations, and symposia annually, bringing together leaders in the field who bridge programs and disciplines as well as the school, the campus, the city and beyond. Hosted primarily in Wood Auditorium, Auditorium 114, and Ware Lounge, these discursive spaces are essential to GSAPP's legacy of advancing the field.


GSAPP has long stood at the forefront of changes in design technologies and contemporary culture. Today, computer generated designs and models are giving way to mode of working that blends the digital—an important strand of GSAPP's DNA and the terrain of some of its most fruitful experimentation of the past decades—with more material and representational practices. A culture of making—whether a drawing, a book, a physical model, or a set of tools—is again critical to individual expression and creativity as well as to critical thinking and assembling.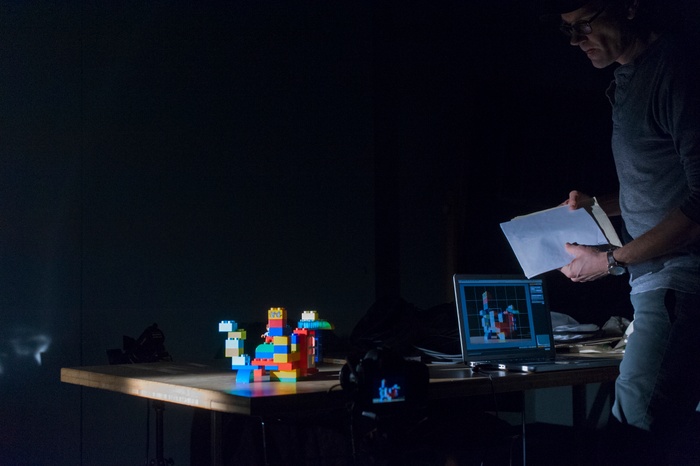 Nimble, spontaneous, and creative, small maker spaces are being distributed stratigically throughout the school. But for larger-scale work, it is also vital that we expand and transform our current facilities in Schermerhorn Hall into a 3000sf Maker Space that will combine fabrication, 3D printing, robotics and multi-modal making, rapid prototyping, and digital cutting and tooling. The precision of these tools will be matched with an ethos of experimentation and versatility, with space for large scale mockups. Cross-program workshops and 24hr access will enable all students to explore, stage, tinker, reuse, and adapt.
Architecture and the practices of the built environment are synthetic disciplines, and with more ingredients than ever at their disposal, we see a pedagogical import in encouraging students' ability to combine high and low technology, to hybridize the virtual and the material, and to edit concepts and resources. By thinking and making across the school's various disciplines and respective scales, we might better advance new ideas about architecture and the city beyond the technical and the technocratic. The resources and room to test ideas and invent techniques is a crucial part of moving the field towards more creative and engaged design.
GSAPP Initiatives in Support of the Columbia Commitments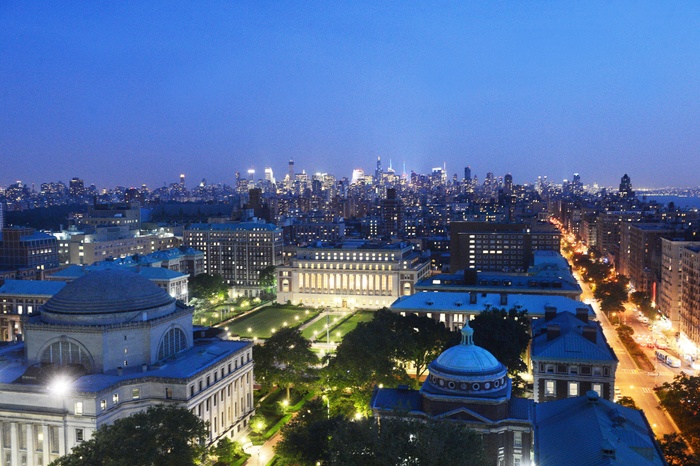 Columbia University is geared as never before to address world issues by building partnerships with donors and volunteers who share an urgent sense of what Columbians can do for our students and the world. In 2017, the University launched The Columbia Comitment Campaign, with the goal of raising five billion dollars in five years. Structured around five themes, the Campaign is an invitation to the various parts of the university to contribute their expertise.
GSAPP's range and strength of programs as well as its legacy of engagement renders it uniquely positioned to support the University's principle concerns and commitment. Aligning itself with the Columbia Campaign's "Big Ideas"—Arts & Ideas, Global Solutions, Climate Response, Social Justice, and Data and Society—GSAPP is launching a series of initiatives which converge and intensify its current areas of focus and expertise to serve beyond its walls.
With further support, these initiatives will advance GSAPP's legacy of leadership in the field, making it a true partner to the University as it builds its capacity to contribute to a more sustainable, equitable, and creative world.
GSAPP Incubator
Since 2015, the GSAPP Incubator has launched recent graduates of the school, enabling them to invest their energies into new ideas about architecture, culture, technology, and the city through creative critical thinking. What is being incubated in this space are new and expanded modes of practice as well as an entrepreneurial spirit.
The GSAPP Incubator is a collaboration with the New Museum's NEW INC—the world's first museum-led incubator with which it shares space at 231 Bowery in New York—and builds on the school's network of alumni to advance new forms of architectural and design culture.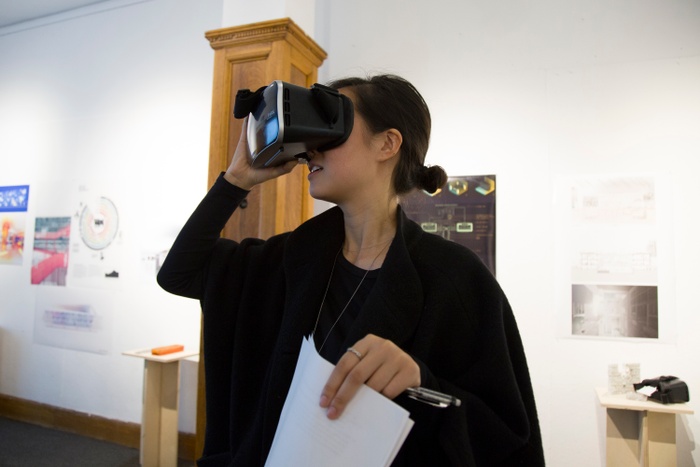 The Archive Project
During the past several years, a series of interrelated research projects, courses, and exhibitions at GSAPP have focused on architectural archives and architectural documents—asking how they appear, how they are reproduced, and how they circulate to form the discipline, but also exposing how they serve as agents of architecture's modernity, embodying our global contemporaneity in this age of data and information, where architectural archives are anything but fixed, stable, or certain.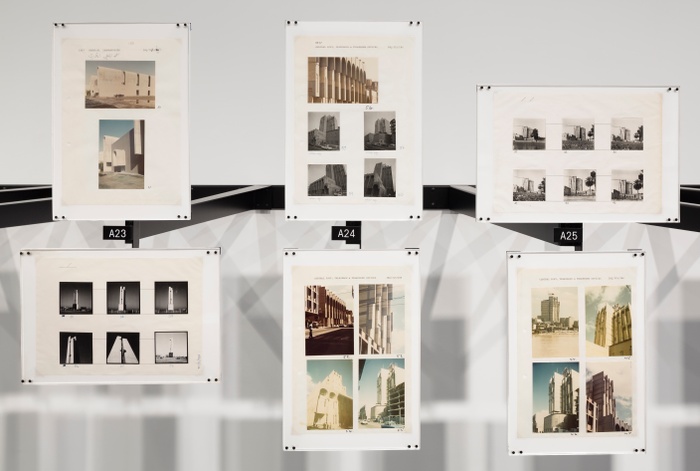 Whether uncovering radical practices such as the '70s architecture and media collective Environmental Communications, telling the story of Baghdad's layered modernity through the photographic work of Iraqi architect Rifat Chadirji, or delving into the "ethics of representation" as they relate to the veracity of documents and images and their claims to informational fact, Expanding Architecture's Archive is committed to empowering architects to engage our complex and interconnected world, by revealing unknown narratives while critically and creatively resituating the assumed canon of the discipline, and by building new knowledge foundations and forms of action for future practices.
Dean's Fund for Engaged Practices
The Dean's Fund for Engaged Practices is committed to supporting GSAPP's junior faculty in advancing new ideas, forms of research, and modes of practice towards a more sustainable, equitable, and creative built environment.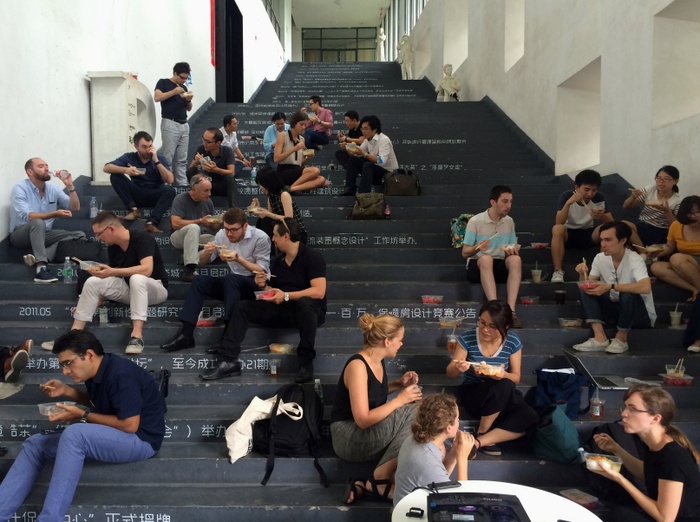 Since 2007, GSAPP has used the label "Studio-X" to refer to its pioneering platform, designed to enable and support new forms of design research and debate for exploring the future of cities. Today, it represents an extensive global network of collaborations around ideas, events, research projects, pop-up exhibitions, and publications which bring together GSAPP faculty, Studio-X directors, and local partners to co-produce new knowledge about architecture and cities, past, present, and future.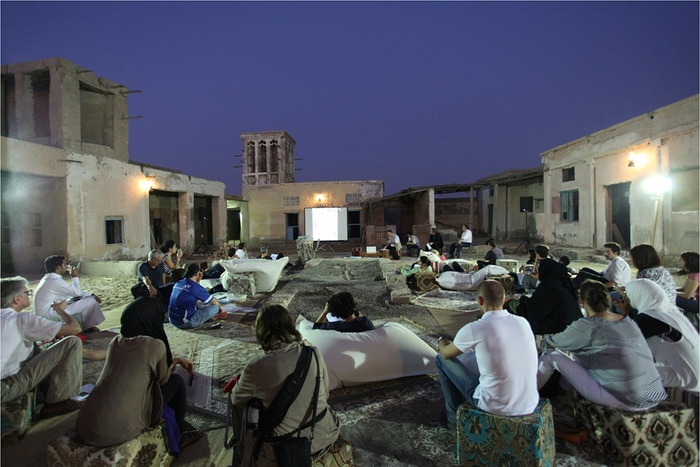 Building on Studio-X's commitment, the school launched its Summer Workshops initiative in 2014. Every year, 6–8 faculty-led research workshops assemble students from across our programs for a 3–6 week intensive study opportunity that revolves around a particular question in a global location. As summer is lighter on program-specific curricular requirements, it presents a unique chance for cross-disciplinary collaboration, firsthand experience, and greater engagement with real situations.
As a sign of the Summer Workshops' success, many students carry their research into their studio and into future projects as well as through research opportunities with faculty. Exterior support and funding has enabled exciting new collaborations with industry and local partners, and we are seeking to increase support for further engagement and collaboration with leaders in the field.
Built Heritage & Digital Technology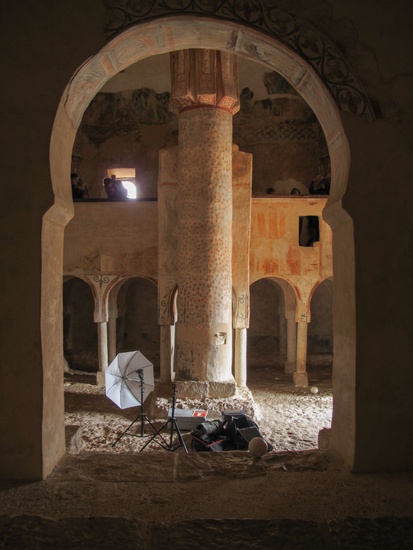 GSAPP's Historic Preservation Program is unique in its focus on architectural heritage, emphasis on creative expression, critical thinking, and experimental research, as well as its global perspective.
At a time of increased intolerance and environmental crisis, preserving and adapting our global built heritage towards shared cultural ideas and a more sustainable built environment is more critical than ever. Today, advancements in digital technology have opened up new lines of inquiry that are fundamentally transforming the discipline of historic preservation and its capacity to make an impact in the world. As a leader in the field, GSAPP is committed to equipping its students with the most advanced skills and exposing them to cutting edge technologies. Launching the Columbia University Built Heritage and Digital Technology Initiative is a critical research opportunity for our faculty and students, and represents the University's leadership in support of expanded global cultural understanding and environmental sustainability.
We all need to be explorers again, rediscovering what the world is like and what it means to think globally, so that we can identify the right questions to ask and answer.
President Lee C. Bollinger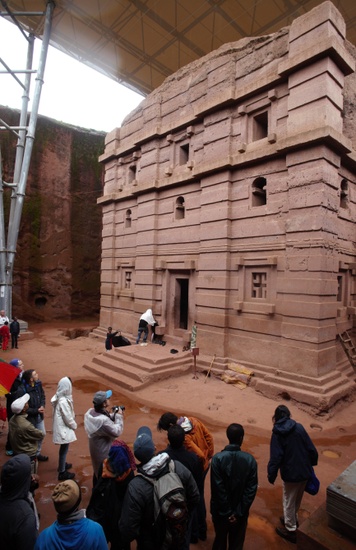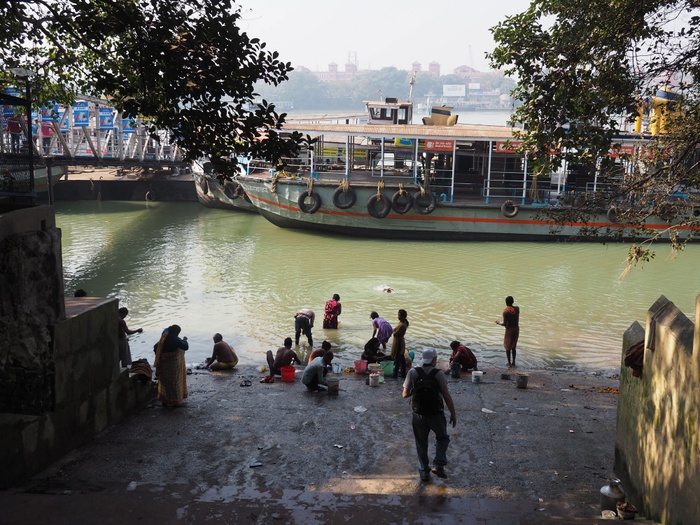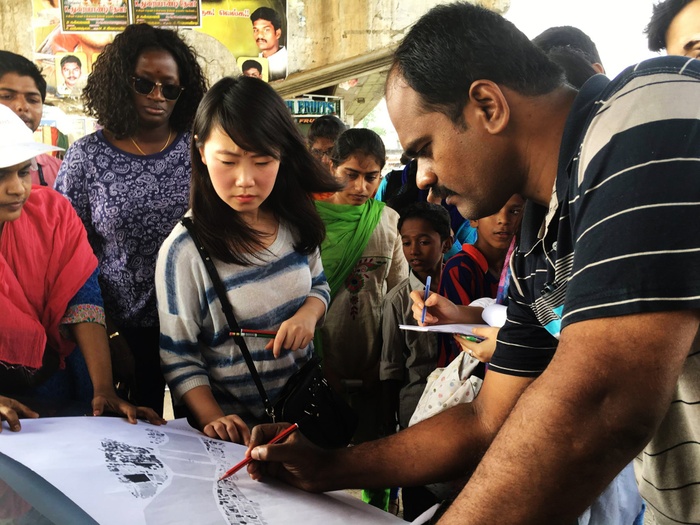 Access to clean, fresh water will be one of the next century's most urgent challenges. The Water Urbanism Initiative investigates climate response at multiple scales to marshal the observations of science and the agency of design toward action and replicable climate adaptation through projects around the world to address this critical resource and to study the relationship between cities, coastlines, riverine ecosystems, and resilient futures. Combining synthetic design thinking with an activist stance, Water Urbanism believes that building resilient places means educating communities about the risks they face and adapting the urban landscape to anticipate climate uncertainty. How we live with—and design for—water will be a central, defining element of this century's urbanization, establishing landscapes of hope and ecological vitality or conflict and scarcity.
With projects focused on places such as the Hudson Valley in New York, Madurai India, and its elegant system of tanks, Kolkata and the Sundarabans mangrove forest, the Rio Paraiba watershed that supports Rio de Janerio and Sao Paulo in Brazil, to Palma Mozambique and its offshore islands under threat by gas extraction, or the diminishing levels of Dead Sea and Amman, Jordan, Water Urbanism brings together programs from across GSAPP and the University at large to facilitate applied research into the complex spatial, hydrological, and economic opportunities of urban bioregions and enables substantive and creative design contributions to advance their long-term health and viability.
Embodied Energy Dashboard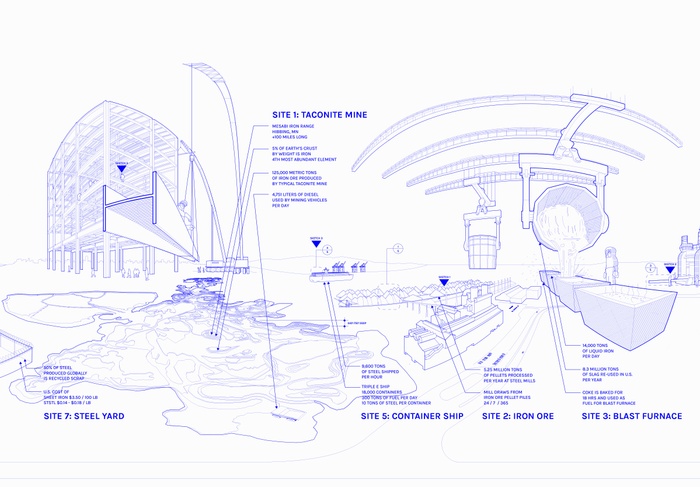 Embodied energy—defined as the sum of all energy required to extract, produce, transport, and assemble materials into objects or buildings—is an important topic for architecture, but it is currently not well documented or easy to act upon.
The Embodied Design Dashboard (EDD) is a research initiative aimed at capturing hidden information from the built environment, and exposing it in ways that lead to awareness and action. The project combines qualitative aspects of design—narratives, aesthetics, and atmosphere—with quantitative aspects of design such as metrics, data, and simulation.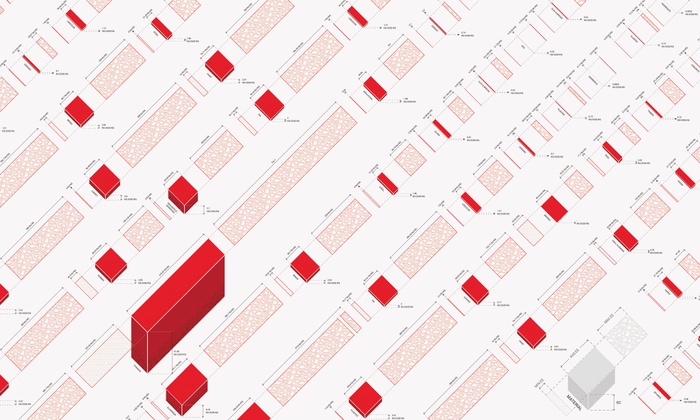 Sitting at the intersection of data, design, and sustainability, EDD combines information about embodied energy with related factors such as embodied carbon, embodied water, embodied labor, and embodied environmental impact. It offers a platform, a methodology, and a tangible "dashboard" interface for navigating numerous environmental, social, cultural, financial, and political factors of design.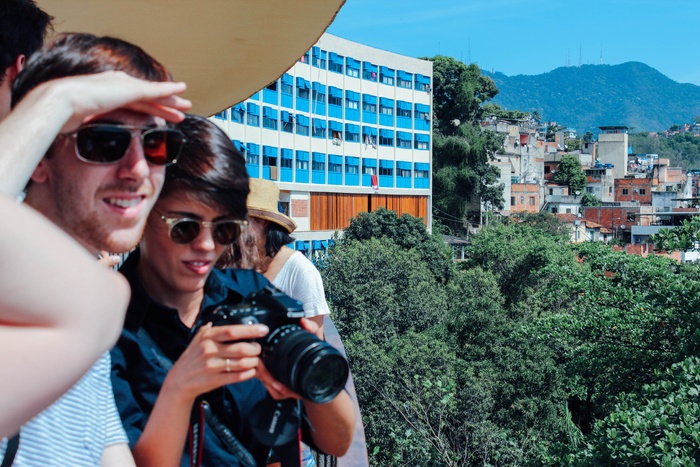 For more than 40 years, the study of housing has been paramount to the GSAPP curriculum, and has formed the lens through which the School has studied the most urgent social, cultural, formal, technological,  and political questions facing architecture and urban design.
In recent years, our housing studios have expanded their scope beyond New York City to explore a range of cities around the world. This new orientation asks how housing can serve as a perspective for understanding and responding to formations of collective habitation, patterns of financing, forms of energy, situations of public health, and occupation within a global context.
At the intersection of design, architecture, planning, preservation, policy, and real estate, housing is at the core of the challenges and opportunities posed by global urbanization and climate change. With increased funding, GSAPP is uniquely positioned to develop new models of study and modes of implementation beyond the walls of the School through its GSAPP Housing Initiative.
Urban Community and Health Equity Initiative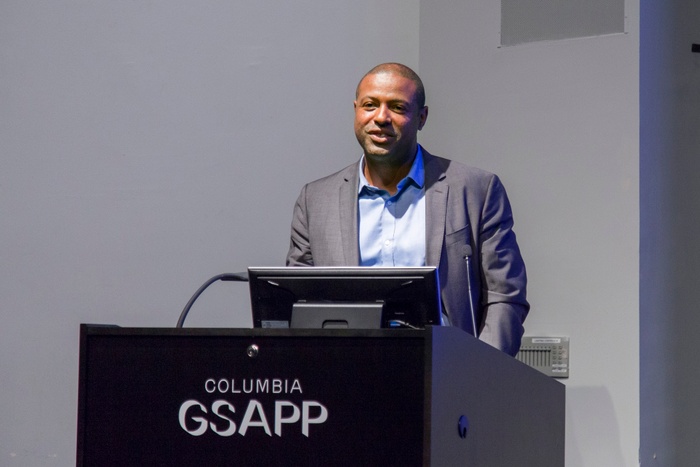 The built environment is both the producer and product of conditions associated with health, racial and ethnic inequalities, and environmental sustainability. Specifically, concepts of risk are important for the study of low-income communities with such risk extending beyond individual socioeconomic conditions to the places in which people live and work.
In recent years, research has shown how certain ecological features of the built and social environments such as good housing stock and equitable transportation tend to decrease human vulnerability to adverse health outcomes, while others such as hazardous land use or low quality housing increases such risks.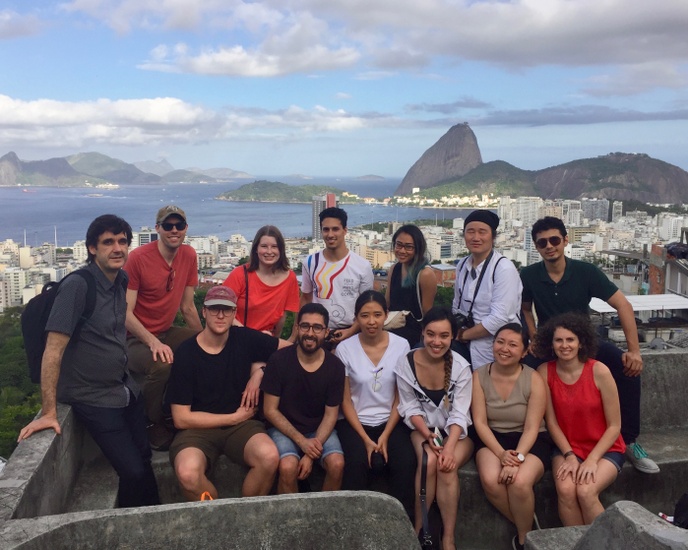 Through a series of real projects and engagements with communities in the US as well as around the world, the Urban Community and Health Equity Initiative is charged with identifying health-related risk factors in the urban built environment, proposing a wide range of planning strategies towards more sustainable and equitable cities.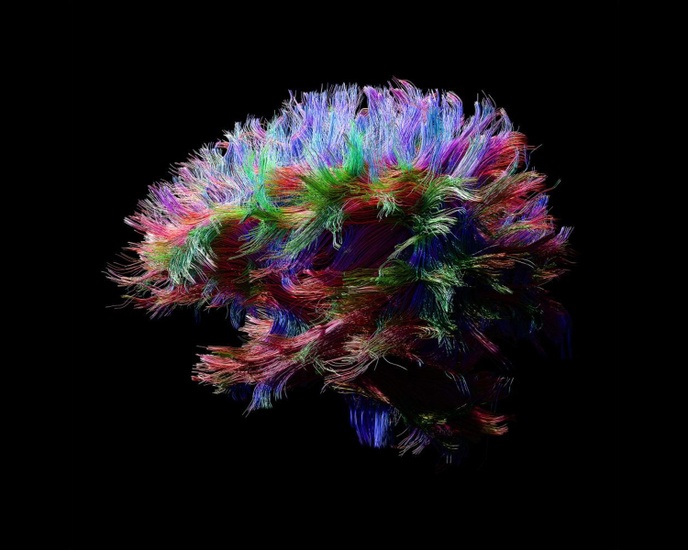 Center for Spatial Research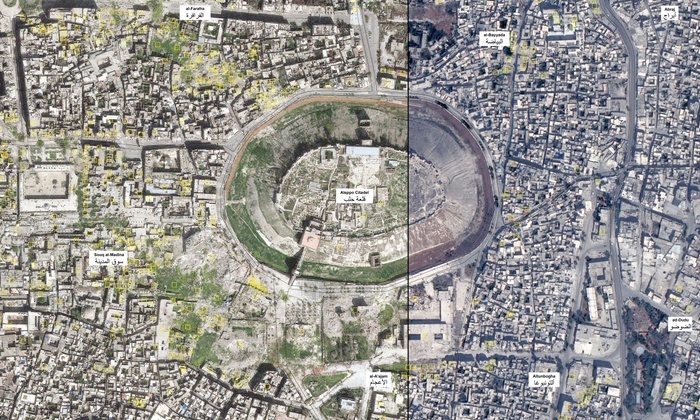 The Center for Spatial Research was established in 2015 as a hub for urban research that links design, architecture, urbanism, the humanities, and data science. It sponsors research and curricular activities built around new technologies of mapping, data visualization, data collection, and data analysis. CSR focuses on data literacy as well as interrogating the world of "big data," working to open up new areas of research and inquiry with advanced design tools to help scholars, students as well as our collaborators and audiences, to understand cities worldwide—past, present, and future.
Center for Urban Real Estate


Established in 2010, the Center for Urban Real Estate (CURE) at Columbia University serves as a think tank for the real estate industry, undertaking research that advances solutions for a rapidly urbanizing world. From the challenges of inequitable socio-economic outcomes in urban development, through improving the analytical rigor of decision making in all aspects of real estate, to creating technology initiatives that offer both the next generation of academic training to students and provide advanced applied solutions to the practicing real estate industry, CURE addresses current and emerging global issues of the built environment through the lens of the real estate professional.
Photo Credits:
"Hy-Fi", an organic brick structure by David Benjamin's office The Living, installed at MoMA PS1, 2014. Image courtesy Amy Barkow: 68–69
The Brain Index installation by the Center for Spatial Research for Columbia University's Jerome L. Greene Science Center. Image courtesy Jen Christiansen: 80–81
Arthur Ross Architecture Gallery exhibition "Stagecraft: Models and Photos" with student models, 2017. Image courtesy James Ewing: 32–33
Summer Workshop student travel to Shenzhen, China. Image courtesy Adam Frampton: 12–13
Wood Auditorium. Image courtesy Naho Kubota: 36–37
Architecture Studio. Image courtesy Hatnim Lee: 26–27
Patrice Derrington, Holliday Professor and Director of the Real Estate Development Program. Image courtesy Tim Schutsky: 84–85