The Historic Preservation Program's student work presented in this End of Year Show demonstrates the diverse intellectual interests, critical historical questions, technological experiments, policy research, and design innovations that have energized our conversations and collective learning this past academic year. The show focuses on the work produced in the three studios plus thesis that constitute the core sequence of the program.
In the studios, students engaged in real-world, hands-on projects in architectural heritage sites in the New York region, focusing on how preservation can be a force for social justice. The first-year students focused on Harlem, and the sites associated with the Harlem Renaissance. The second-year students developed radical reconstructions of missing structures at the John Jay heritage site associated with under-represented social groups, engaging the crucial need today to expose and materialize the space of political, psychological, and social exclusions and inclusions at the root of the foundations of American democracy. Students applied experimental preservation methods to not only extend the physical life of these heritage sites, but more importantly to help improve the societies that use them. Taken together, the studios explored preservation as a way to help societies to remember the justices and injustices of the past, and showed a deep commitment to imagining a better future.
Such forward-thinking commitment is also evident in the year-long theses that each graduating student completed. These scholarly works made original contributions to the discipline of historic preservation: they unearthed how discriminatory spatial policies such as redlining affected preservation; imagined how video games can enhance visitor engagement at heritage sites; developed testing protocols for protective coatings on bronze; proposed new methods for assessing the decolonization of heritage policies; documented the commemoration of Holocaust refugees in Washington Heights; and envisioned improvements to children's education at heritage sites, among many other innovative research projects.
The student's work demonstrates the unique approach of the Historic Preservation Program at Columbia GSAPP to the preservation of built and architectural heritage. The program frames preservation both as an experimental form of creative expression and as a critical form of collective action guided by philosophical, ethical, and critical thinking, supported by evidence of its benefits to society, and enabled by emerging technologies and policy tools. In these studio projects and thesis books, preservation appears as an experimental practice testing the limits of what architectural heritage can do to spark society's collective memory and imagination.
Remarkably, the students produced work of extraordinary quality despite the adverse conditions of the pandemic. This exhibition is a testament to their determination and creativity. It is also a challenge to the profession and the world to reimagine what is possible and never to settle for the status quo.
Studio I is the central focus of the first semester of the Historic Preservation Program and a foundational course within the program. It engages students in questions of preservation and its role in the context of the built environment and its larger cultural manifestations. The course focuses on developing skills primarily using New York City as its classroom.
For most of the fall 2020 semester, the study area for this studio was in Central Harlem. The studio encouraged students to think about existing preservation tools, work with a variety of methods for exploring the field, and develop the ability to assess what has been learned to come to a conclusion about significance. The studio offered models for approaching preservation questions and for considering the diverse roles of the preservationist in contemporary practice.
Students: Teerat Chaiyatham, Jonathan Clemente, Christine Hotz, Jesse Kling, Chris Kumaradjaja, Steph LeBlanc, Isabella Libassi, Ziyu Liu, Lindsay Papke, Valerie Smith, Meghan Vonden Steinen, Ziming Wang, Jianing Wei, Luxi Yang
Studio II is the second in the program's three-studio sequence, and is a central focus of the second-semester Historic Preservation curriculum. Building upon the skills applied in Studio I, a core aim of Studio II is to promote an understanding of cultural heritage and preservation practices using a context-oriented lens. Whereas Studio I focuses primarily on the building as an inroad to investigation, analysis, and proposition, Studio II engages students in the more complex exercise of contextualizing their research and proposed actions within a broader social environment and physical setting—or community. In doing so, Studio II takes a very broad view of heritage, recognizing how multiple publics ascribe values and narratives to places and how the intangible and tangible dimensions of those stories and the people they represent are encountered spatially.
During the Spring 2021 semester, Studio II explored the multifaceted legacy of the Harlem Renaissance, its significance in anti-Black racism histories and activism, and its place-based associations in northern Manhattan. Expanding upon Studio I research in Central Harlem, inquiry involved critically exploring the following questions:
Histories: What stories, events, works, organizations and entities, and individuals characterize and/or represent the Harlem Renaissance?
Places and Publics: What geographies and places were/are associated with the Harlem Renaissance? What factors influenced their location and development? How are they spatially encountered and/or experienced today? How are they valued and by whom?
Intention: How can the preservation enterprise—through community-engaged research, policy, physical intervention, interpretation, creative expression, etc.— instrumentalize the heritage of the Harlem Renaissance as a tool for anti-racism and social justice?
Students: Teerat Chaiyatham, Jonathan Clemente, Christine Hotz, Jesse Kling, Chris Kumaradjaja, Steph LeBlanc, Isabella Libassi, Ziyu Liu, Lindsay Papke, Valerie Smith, Meghan Vonden Steinen, Ziming Wang, Jianing Wei, Luxi Yang
This joint architecture and historic preservation studio Radical Re-construction: Materializing Social Justice at the Estate of John Jay, a Founder of American Democracy proposes the design of a new interpretative education center, and a series of reconstructions of missing buildings associated with under-represented narratives at the John Jay Heritage site, engaging the crucial need today to expose and materialize the space of political, psychological, and social exclusions and inclusions at the root of the foundations of American democracy. The architectural and preservation question of the studio is how to materialize the matter of these entangled lives in their complex historical and current interrelations — how to reconstruct what is hidden or under-represented. Reconstruction has been traditionally understood as rebuilding a building "as it was, where it was." What this studio proposes is that all construction is a form of re-construction, a reworking of pre-existing forms of social and political constructs. Today so many of those political pre-existing constructs need re-construction, as much now as during the period of American history right after the Civil War that was called the Reconstruction Era, the failures of which to redress racial inequalities then we are still living with today.
Students: Teerat Chaiyatham, Jonathan Clemente, Christine Philomena Hotz, Jesse Leo Miller Kling, Chris Kumaradjaja, Steph LeBlanc, Isabella Grandis Libassi, Ziyu Liu, Lindsay Christine Papke, Valerie Michelle Smith, Meghan Vonden Steinen, Ziming Wang, Jianing Wei, Luxi Yang
Digital Heritage Documentation
The course Digital Heritage Documentation: GIS, Building Surveying and Data Management is designed to give information about different techniques and tools in heritage recording and information management in different contexts and cases according to a place's scale, accessibility, and required outcome. The first part of the course focuses on the digital documentation and information management of heritage places at the scale of a site and urban environment. Geographic Information System (GIS)—an essential data management tool to store, process, analyze, and present complex spatial data collected from various sources like site surveys, archives, and literature—is also introduced. The second part focuses on the documentation and information management of heritage places at the scale of a site, building, and feature. Heritage surveying and recording techniques, including photogrammetry 3D laser scanning and traditional methods, are introduced.
Students: Teerat Chaiyatham, Jonathan Clemente, Rachel Ericksen, Isabella Libassi, Ziyu Liu, Will McCallum, Lindsay Papke, Valerie Smith, Ziming Wang, Jianing Wei, Luxi Yang
Traditional Building Technology
This course provides an overview of traditional building materials and systems. It equips students to identify materials and systems in the built environment regardless of geographic location and construction date. The class situates materials (such as earth, brick, stone, tile, mortar, wood, terra cotta, metals, and concrete) in a historic, geographic, and economic context. It provides the necessary sourcing and production information to help students understand their physical behavior.
Students: Teerat Chaiyatham, Jonathan Clemente, Christine Philomena Hotz, Denise Jiang, Jesse Leo Miller Kling, Chris Kumaradjaja, Steph LeBlanc, Ian Lee, Isabella Grandis Libassi, Timothee Mercier, Lindsay Christine Papke, Valerie Michelle Smith, Meghan Vonden Steinen, Ziming Wang, Jianing Wei, Luxi Yang, Elie Zeinoun
Conservation of Architectural Metals
This seminar reviews the structural and decorative uses of metals in buildings and monuments. The metals include iron and steel; copper and copper alloys including bronze and brass; lead; tin; zinc; aluminum; nickel, and chromium. The seminar examines the history of manufacture and use; mechanisms of deterioration and corrosion; and cleaning, repair, and conservation.
Students: Rachel Ericksen, Sarah Hejazin, Emily Kahn, Lai Ma, Will McCallum, Caroline Peters, Thomas Rice, Tucker Simmons, Madison Story
Buildings are complex assemblies. The study of existing buildings allows us to understand their construction and present condition and to evaluate compatible materials and methods for their conservation. Investigation also gives us a way to recognize alterations that have been done over time, and to determine the critical role played by architectural decisions made during construction and subsequent repairs. The tools and techniques of building investigation in use today are numerous and vary widely from low to high tech approaches, providing practitioners an array of options to study their structures. The students were able to learn several of these techniques in the Preservation Technology Lab: X-ray fluorescence (XRF), infrared (IR) imaging, splitting tensile strength, microchemical spot testing, and adhesion pull-off testing. Additional techniques learned were ground penetrating radar (GPR), impact echo, rebound hammer, scanning electron microscopy, and many more.
Students: Teerat Chaiyatham, Jonathan Clemente, Rachel Ericksen, Lai Ma, Caroline Peters, Meghan Vonden Steinen
Historic Preservation Theses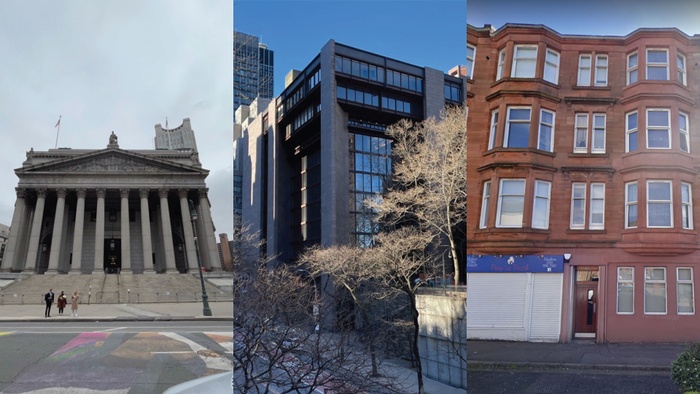 BRUNO ELIAS

Towards Best Practices For Historic Retrofits: Tradeoffs For Historic Buildings' Operating Energy Retrofits
Advisor: Erica Avrami

Readers: Eleonora Andreeva and Denise Ferris
The acute character of the current environmental and climate crisis underpins the urgency in considering the role the existing built stock has in this challenge of the twenty-first century. Historic properties, as part of this group, are in the unique position to capitalize on their qualitative properties and achieve verified high performances in environmental sustainability. In order to enforce change in the scale required to at least mitigate these climate challenges, regulation and policy will target historic properties' energy performance, and energy retrofits will become commonplace.
Given that a building-by-building approach to solving this performance deficit has been insufficient to produce results at scale and buildings listed - or eligible for listing - in the United States National Register of Historic Buildings have been exempted from energy codes, this research asks: (1) What is the current trend in policymaking towards building performance? (2) How historic properties have been retrofitted both individually (unit) and as a group (region)? (3) What parameters or performance indicators have achieved better performance outcomes in this technology? (4) What can be a viable methodology towards improving historic building's performance indicators through a more systemic approach, where previous outcomes inform new retrofit projects?
The thesis explores the energy regulatory contexts of the United States, Brazil, and Scotland, and connects the energy regulation to a set of case studies, with a more complete analysis of the New York County Supreme Court, the Ford Foundation Building, and a Scottish tenement building in Glasgow. From the interpretation of the outcomes from these retrofit projects, the set of actions for policymakers and practitioners is suggested, along with the consequences of this suggested approach for historic properties at large.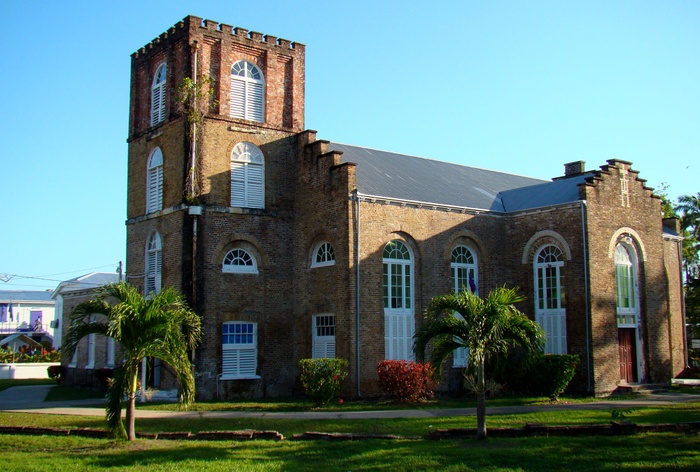 RACHEL ERICKSEN

Assessing the Decolonization of Cultural Heritage Policy in Belize through the Analysis of Narratives Presented at Colonial Sites
Advisor: Jorge-Otero Pailos

Readers: Carolina Castellanos and Erica Avrami
In 1981, after three centuries of colonial dominance, the country of Belize officially became a sovereign nation. Almost 40 years later the country is still working to overcome the lingering effects of colonialism. This is evident in Belize's focus on creating a new national identity for the country. They seek to achieve this through the development of their cultural heritage, as expressed in their 2016 National Cultural Policy. When cultural policy is decolonized, free of the influence of the colonizer, the values of Belizeans will drive the creation of a national identity. Decolonization occurs politically, when an official act separates the colonized from the colonizer. It also occurs intellectually, when a peoples' thoughts, ideas, and values are detangled from those of the colonizer and are free from the colonizer's influence.
This thesis will assess the extent to which Belize has intellectually decolonized its cultural heritage policy. This task will be accomplished by tracing Belize's history from the colonial era to the present day to grasp the full range of its heritage and what an inclusive heritage should look like. Then, Belize's cultural heritage policies are reviewed and analyzed to understand their development and to observe shifts towards decolonization. Finally, colonial heritage site narratives are interpreted. Interpretation involves a discourse analysis where the plain words and images of the narratives are broken down to understand the narrative's purposes and effects and the extent to which it reflects a decolonized cultural heritage policy. These individual site narratives contribute to the larger heritage story in Belize and thus will provide a basis for understanding how heritage, policy, and decolonization play out in the wider Belizean heritage realm and how far Belize has come in reclaiming its identity.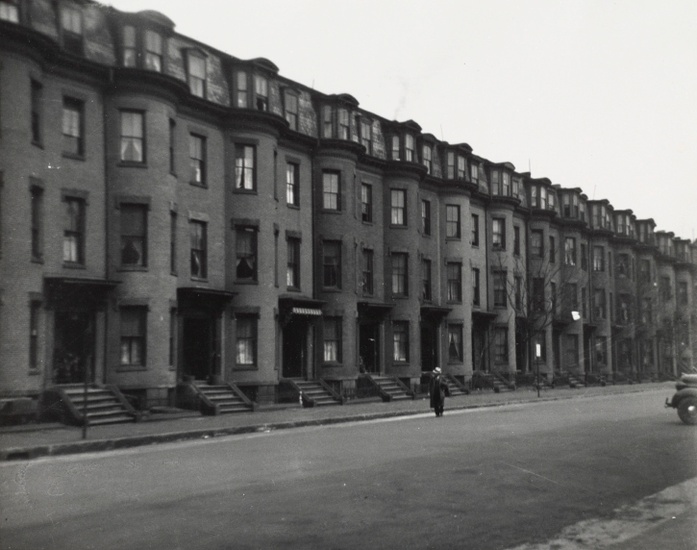 KATLYN M. FOSTER

Redlining History: The Geographies of Historic Preservation
Advisor: Erica Avrami

Readers: Carol Clark and Jennifer Most
Social, economic, and environmental benefits of landmark district designation are often cited in support of municipal preservation practices, but limited research has been done to support those claims. Where research has been done, it is often generalized across cities, disregarding the ways in which histories of inequitable urban policies have impacted communities and how they might influence preservation efforts and impacts. This thesis examines the boundaries of designated historic districts in relationship to historic boundaries of redlining in order to contextualize preservation within historic and contemporary patterns of spatial privilege and disprivilege.
Using geospatial analysis techniques, the question of whether preservation designation, and its impacts and benefits, are distributed equitably among people and spaces is quantitatively examined. An initial analysis compares the proportionality of the percentage of redlined land areas in six cities to the percentage of designated land area within those redlining boundaries. An expanded analysis in two cities examined social and economic metrics – including population density, racial demographics, employment, and housing values – in historic districts in relationship to their encompassing geographies of privilege or disprivilege. In the case study cities, these analyses found that preservation designations are not achieving equitable representation of social groups, racially, economically, or spatially, and quantified those disparities over time.
This research highlighted the importance of new tools, used at the municipal level, to improve equity in preservation. The methodology developed and geospatial tools used present a potential means through which preservation agencies can examine the effects of their current policies and tools, supporting or challenging the claims made about preservation's effects. It also suggests how this tool can be used to plan for more equitable future work.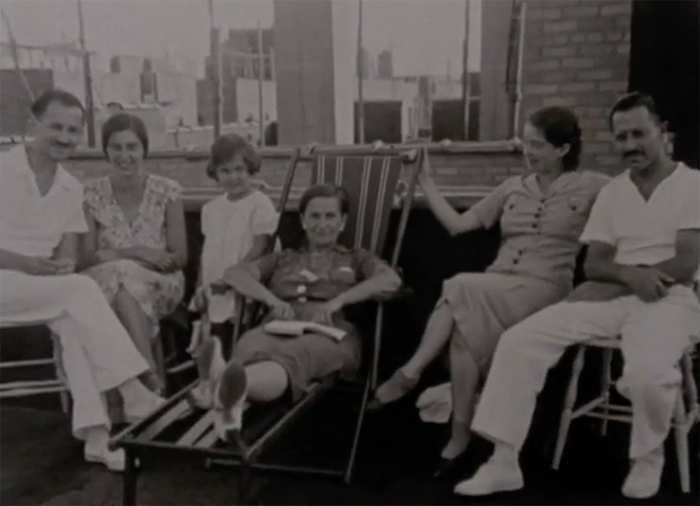 EMILY KAHN

Beyond Memorialization: Washington Heights as Case Study for Commemorating Holocaust Refugees
Advisor: Andrew Dolkart

Readers: Rebecca Kobrin and Mika Tal
Holocaust commemoration worldwide has produced diverse and profound tributes to victims. From simple plaques to historicist or abstract sculptures to tours of concentration camps to national museums, existing Holocaust commemoration is varied in form but common in intent: to warn against the horrors of genocide, to honor victims, to encourage tolerance, and to combat anti-Semitism. These memorials and museums, as well as the ideas they portray, are critical. According to Holocaust survivor and Nobel laureate Elie Wiesel, "If we forget, the dead will be killed a second time, and then they are today's victims." What tangible Holocaust commemoration has not produced is a celebration of the lives survivors and refugees lived in spite of their trauma. A fundamental disconnect exists within Holocaust commemoration. Whereas there has been and continues to be an abundance of memoirs, books, films, and oral histories which document the individual stories of Holocaust victims, survivors and, sometimes, refugees, there have been almost no efforts to collectively and publicly commemorate Holocaust survivors or refugees.
Based on oral history interviews with child and second-generation Holocaust refugees, this Master's thesis argues and presents proposals for expanding Holocaust commemoration to include celebration of the lives of survivors and refugees. Through the lens of Washington Heights, New York City, once one of the largest communities of Holocaust refugees in the world, this thesis highlights how these refugees rebuilt their lives and culture in the United States in order to advocate for moving beyond victimology in commemoration. Proposals include a historic district and monument that could set a national or global precedent for honoring a long-term community of Holocaust refugees. Celebrating and preserving the stories and heritage of this community will add a new layer of understanding to the Holocaust and how refugees and survivors persevered in their new homes.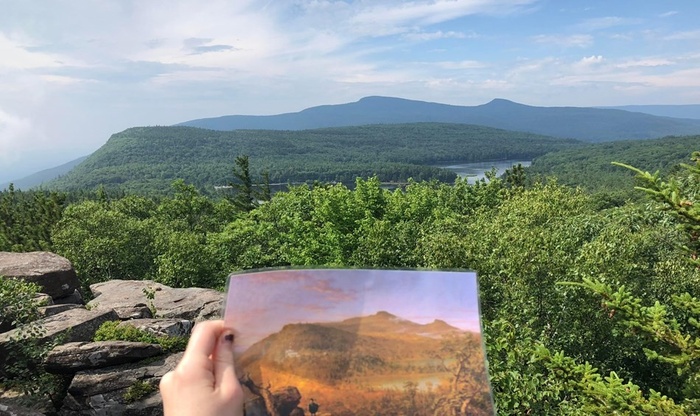 MARISA KEFALIDIS
Children's Heritage Education at Historic Sites: Evaluating Resiliency in Place Based Education in the Absence of Place
Advisor: Paul Bentel

Readers: Chris Neville and Suzanne Clary
'Heritage education' is an increasingly popular phrase in both formal and non-formal educational settings. Contemporary heritage education is a teaching lens for the study of cultural heritage. In recent decades, research examining children's heritage education has underscored the many benefits of the practice to a student's personal and academic development, with support for place based education driving an increase in children's heritage education at historic sites. Harnessing immersive, on-site engagements to create 'authentic' and 'active' learning environments, heritage education at historic sites takes on myriad forms (exhibits, tours, performances, fine and dramatic art projects, etc.). In a moment in which heritage education and place based education have become well respected and mainstream educational practices, heritage educational programs at historic sites are diversifying, rethinking, and improving their children's programming, integrating technologically driven experiences to improve site accessibility, and increase diversity of narrative.
This project aims to address the current state and future direction of children's heritage education at historic sites, by examining the impact of the Covid-19 pandemic on educational practices. First, the project will contextualize contemporary children's heritage education within the broader histories of heritage education in the United States, and educational theory guiding place and nature based learning methodologies. From here, the thesis addresses the question: how will heritage education at historic sites rise to the challenge of remote site engagement? And, how will these adaptations impact future practices?
Conclusions drawn suggest that heritage sites which emphasized heritage education prior to the pandemic, have demonstrated creativity and flexibility in the development of remote and socially distanced site engagements. In doing so, sites have discovered their wider geographic reach, with many sites planning to continue the development of virtual and remote programming in the future. Some sites cite the pandemic as having pushed them to design new engagement strategies and alternative methods of educational enrichment for remote and distanced students. However, as evidence points to the return of field trips and site visits in the near term (and place based learning at historic sites), these new approaches could also take on additional purpose; enrichment materials strengthen a site's overall programming by
establishing a subject continuum for pre-visit, on-site experience, and post-visit education, bolstering lesson retention and intellectual curiosity.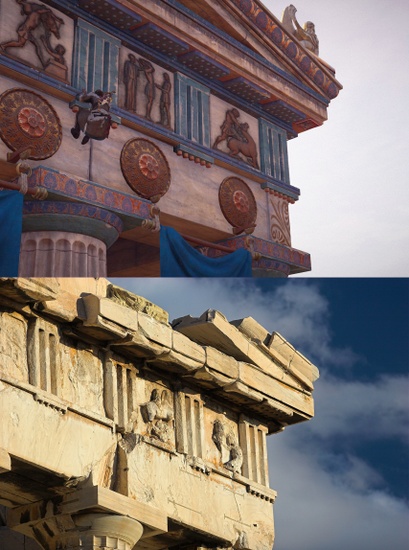 LAI MA

Video Game as an Immersive Interactive Virtual Interpretation of Historic Heritages, Taking Assassin's Creed as an Example
Advisor: Jorge Otero-Pailos

Readers: Carolina Castellanos, Bilge Kose, and Claudia Kavenagh
Assassin's Creed series is a good combination of immersive, interactive virtual experiences of historic content, especially historic heritages. While many of the traditional physical interpretation programs of historic heritages facing serious challenges of accessibility, sustainability, and the value of preservation, the video games represented by the Assassin's Creed series could provide a very good alternation. Through the systematic review of the game contents, especially the historic content, we could get the following conclusions. It shows significant potential for the use of new technologies for presenting historic content in an attractive way. It provides various types of interactive methods for players to experience the virtual historic environment. It also provides convenient means for players to save and share their virtual experience in the game, and compare it with the experience which they could get in the real world. The review also reveals a series of problems that make the game unqualified as an interpretation method of historic heritages so far. Many of the problems are very likely caused by the entertainment-oriented developing attitude. Trying to solve the problem and provide a more educational virtual experience of historic content, the producing team started to release a new game mode named Discovery Tour with every new edition of the game series. This game mode successfully provided a new game experience compared with the original mode, but caused new problems such as the lack of interactive experience. As a general conclusion, Assassin's Creed series shows great potential in becoming a new interpretation method of historic heritages. The historic preservation and relative fields shall pay close attention to the future development of this field, learn from the experience of this game development, or participate in the development of the same type of games with a more active attitude.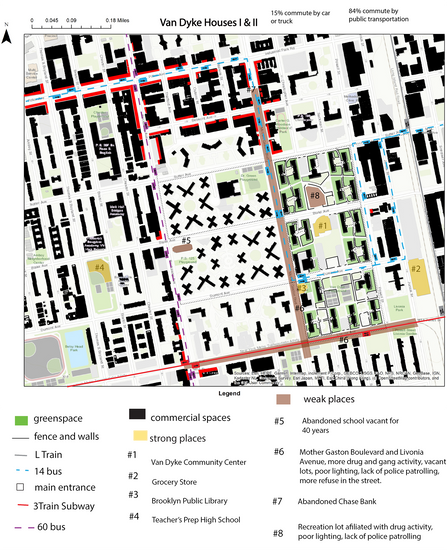 WILLIAM MCCALLUM

New York City Housing Authority Postwar Projects: If New Buildings are Necessary, Can they be Made to Support the Sites' Significance?
Advisor: Francoise Bollack

Readers: Theo Prudon and Carol Clark
The goal of this thesis is to develop a set of design criteria that can be used to evaluate new housing interventions on Tower in the Park public housing sites in New York City. Three projects have been completed in the last ten years, where affordable housing has been built in the place of existing "underutilized" parking lots. With the rising deterioration of housing stock due to several decades without adequate funding the city is encouraging market rate and affordable housing development within the footprint of existing NYCHA sites. At the same time, the need for senior housing in the city has grown, and several new developments have been built within the existing NYCHA sites to house seniors. These sites have great architectural and social significance, and many interventions fail to engage the historic fabric in a meaningful way. My goal is to determine whether these three additions were supportive of the significance of the site and look at alternate siting possibilities based on analyses of the site that value existing patterns. Millbrook, Van Dyke, and Ingersoll are similar in site plan, density, height, facade material, program, and date of completion, and so are most useful in determining strategies for future development on high rise public housing sites. I believe that there are on site alternatives and off- site alternatives that better support the significance of these sites.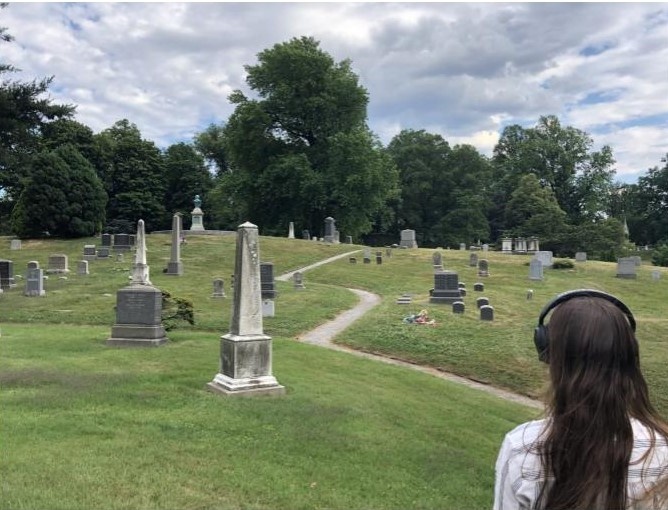 CAROLINE PETERS

Life Among the Dead: Case Studies of Public Outreach at Green-Wood and Laurel Hill Cemeteries
Advisor: Norman Weiss

Readers: Andrew Dolkart and Christopher Neville
In recent years, public programming and outreach have become increasingly crucial pieces of historic site management, particularly as a means of gaining both visibility and financial stability. In the cases of Laurel Hill Cemetery, located in Philadelphia, Pennsylvania, and The Green-Wood Cemetery in Brooklyn, New York, programming has been embraced as a means of helping to manage their aging sites. Both are examples of the rural cemetery type, featuring planned, manicured landscapes, eye-catching monuments, and winding paths, all intended to encourage 19th-century visitors to leisurely stroll their grounds as places of open public space. As time has moved forward, Laurel Hill and Green-Wood have again been able to encourage visitors to see their grounds as a place of both leisure and reverence, harking back to their founding principles. Through a series of interviews with experts at each cemetery, along with historic research and analysis, this thesis examines the role of public outreach and programming in these cemeteries. Our experts give us insight into the decision-making process that makes the running of their cemetery programming possible, as well as some of the challenges that come with balancing such a complex, stakeholder-heavy site. This thesis highlights issues that historic cemeteries across the world share, and how other sites may hope to use the examples of Laurel Hill and Green-Wood's public efforts as a guide to facing the future.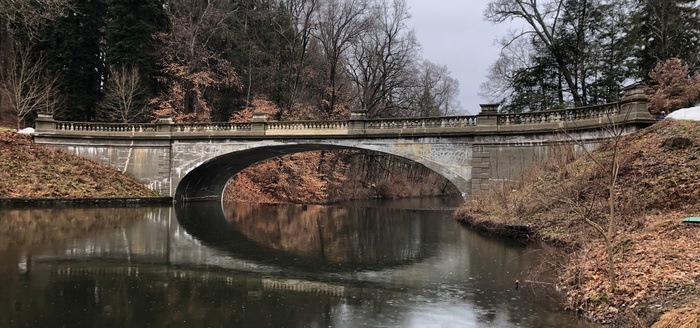 THOMAS RICE

The Modern Arch: An Analysis of the Preservation of Early Reinforced Concrete Arch Bridges in the United States
Advisor: Tim Michiels

Readers: Norman Weiss, Theo Prudon, and Zach Rice
Reinforced concrete arch bridges came into use in the United States at the end of the 19th century, and quickly developed in scale and complexity to become a standard bridge type found across the country. The earliest examples of these bridges are significant because they illustrate the development of reinforced concrete technology and contemporary design trends.
However, despite a patchwork of regulatory frameworks, many of these structures are underrecognized for their significance and are demolished. This thesis aims to illustrate the significance of these bridges, and the preservation challenges they face.
This thesis details the development of early concrete arch bridges, discusses the existing policies governing their preservation and analyzes the effectiveness of these policies through case studies in Connecticut, New York, and New Jersey. These case study bridges vary in design, condition of preservation, ownership, and significance, yet each bridge provides insights regarding the process of preservation and its challenges. In the analysis of these case studies, it is found that many early reinforced concrete arch bridges are not properly recognized for their significance, and may be destroyed or suffer a loss of integrity as a result.
As many of these earliest reinforced concrete arch bridges are approaching their 120th anniversary, this thesis can provide both guidance and insights to help both professionals and the general public evaluate other examples of this bridge type.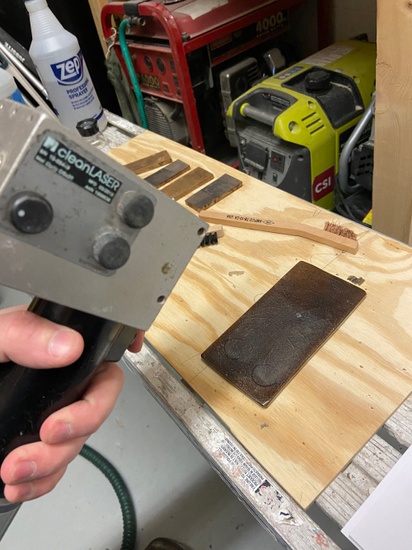 TUCKER M. SIMMONS

Testing Protective Coatings and their Removal for Outdoor Bronze Statuary
Advisor: Amanda Trienens

Readers: Norman Weiss and Richard Pieper
This research studied new coatings for their use on bronze statuary and evaluated removal using low-powered lasers. This testing was intended to add new coating materials to a conservator's repertoire, to improve the protection of outdoor bronze sculpture, and extend the time between maintenance cycles. This would, in turn, allow owners to better care for their statues and lower long-term maintenance costs. The most commonly used approach for coating outdoor bronze involves the use of wax and/or lacquer; both are considered to be easily reversible. Wax can be successfully removed with heat and water, while lacquers can be easily removed with standard solvents. Both wax and lacquer coatings' life cycles are relatively short, with wax-coated bronze usually needing annual or biennial maintenance and lacquer coatings lifespan in the field lasting roughly three to five years. This reversibility, long considered to be important in the conservation community, has been a challenge with respect to long-term coating durability for works exhibited outdoors. Three coatings were chosen for testing in this project. All three were urethane-based clearcoats that are either applied to lacquer or directly to the patinated bronze. A patina was applied to cast bronze coupons prior to the coatings. These samples were then subjected to accelerated weathering testing in a QUV chamber. After QUV testing, three procedures–based on ASTM standards–were conducted to assess the durability of the artificially weathered coatings. After the ASTM tests were concluded, removal of the surviving coatings was carried out using a 100-watt, 1064nm Class four laser. From these tests, it was determined that the urethane coating, Ecothane, produced by G. J. Nikolas & Co., is a possible replacement for the commonly used wax and lacquers.
MADISON STORY

Strategies for Heritage Valuation on Adaptively Reused Transportation Corridors: An Examination of Rail Trails in Central Indiana
Advisor: Carol Clark

Readers: Lisa Dunaway and Paul Bentel
As the infrastructure that dramatically reshaped the landscape and development of the United States, railroads are important heritage corridors that, once abandoned, are often preserved as heritage railroads or rail trails. To evaluate the heritage effects of adaptive reuse of railroad corridors, this thesis looks at two rail trails converted from abandoned Monon Railroad rights-of-way in Indiana. The central question of this research asks how the adaptive reuse of historic transportation corridors affects the visibility and consequent valuation of heritage?
Through historic research, fieldwork, surveys taken by trail users, and interviews conducted with preservation and trail advocates and professionals, this thesis aims to explore the rail trails' history as lines of the Monon railroad, understand what the rail meant to communities historically and what the trail means to contemporary communities, how the rails' conversion and representation of history are reflective of political and cultural intention for the corridor, and how continued development of the trail serves to reinforce those political and cultural intentions.
My findings indicate that the governing body's goals for the rail trail affect the preservation strategies applied to the trail itself as well as surrounding neighborhoods. These strategies in turn affect how residents and trail users value the rail trail – whether as a recreational, transportation, or heritage resource (or some combination thereof) – and how they understand the rail's historic role in the community. Further, the presence of historic features does not necessarily reflect political and/or cultural intention, but their continued existence may have a significant impact upon community valuation of rail heritage. Overall, this research suggests that a variety of preservation methods (such as adaptive reuse, branding, and interpretive signage), regardless of the amount of and existing interpretation of extant heritage, may be most successful at encouraging community valuation and understanding of heritage on rail trails.